SystemS FOR optimUM WALL THICKNESS
Today, PWDS®, SFDR®, and WDLS are synonyms for optimized, sustainable blow moulding manufacturing processes.
These systems make Feuerherm the leader on the world market.
Our technology is the most often sold radial wall thickness system for hollow blow-moulded bodies – more than 1,500 of them are in use all over the world. Today, a combination of PWDS® and SFDR® is used in almost all areas of plastic blow moulding.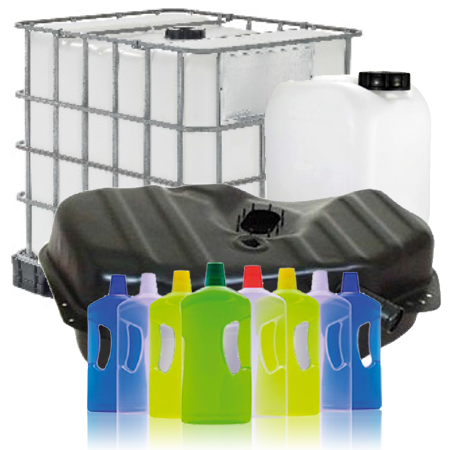 Quality from Germany
All of our products are developed and manufactured exclusively in Germany.
Forward-looking
We use our products to support our customers, who must face the challenges of highly competitive markets. But social commitment in our own region is also important to us.
We also support local projects such as the Deutsche Museum in Bonn.
Tailored solutions
Our wide range of products allow us to offer an optimized solution for special applications to each of our customers.
We support them from the initial idea to conception to commissioning and are available to assist in any questions of system optimization and maintenance thereafter.
Targeting sustainability
Our products allow a resource-conserving approach to energy and raw materials.
For instance, the use of our systems allows material and cycle time savings of at least 10%. In joint research projects with the Hochschule Bonn Rhein-Sieg and the Bonn-based Reinold Hagen Stiftung, we look for further saving opportunities in materials and resources in the area of blow moulding. We have also gathered important insights for the further development of our products from the successfully completed "MatRes material and resource efficiency" research project.
Our customers profit from the installation of our components not only with respect to savings, but also to the environment. Large companies in particular – those listed in the sustainability indices, which are becoming increasingly important – can use them to achieve a competitive edge.
Our development and production site in Troisdorf also places great emphasis on sustainable energy management and the environmental compatibility of our production. For instance, in our factory building and in our offices, we have installed energy-saving LED lighting and heat the building with a resource-conserving groundwater heat pump.
ISO certified
Once again this year we underwent the challenging audit to the internationally recognized ISO 9001:2015 standard and successfully completed this elaborate testing process. The certification according to the ISO 9001:2015 quality management standard in the areas of production, sales, and service officially documents the high level of our production and all our processes and enhances our customers' confidence in the quality and reliability of our business.